Welcome to

Browne Orthodontics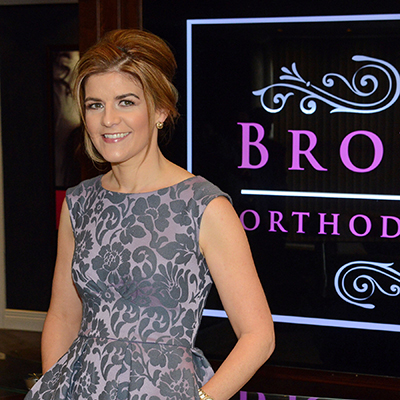 "Exemplary Orthodontics - Creating beautiful smiles"
SINCE 2008 OUR PRACTICE ETHOS HAS BEEN TO CREATE BEAUTIFUL SMILES THAT REFLECT YOUR HAPPINESS, ENHANCE YOUR OVERALL WELLBEING AND ALLOW YOU TO SMILE WITH CONFIDENCE
Our trained and dedicated clinical and administrative staff support our ethos in all practices. The patient is quite literally put first. Our patients are seen on time on an appointment basis and reminders are sent before each visit for their convenience, to help in their busy lives. We offer up-front payment plans, family discounts and incremental payment schemes, we support any health insurance discounts and of course the Med 2 20% discount for all patients/parent/relative paying tax in this country.
A small sample of the smiles we have created…
It would be impossible to include everything but the following case studies are intended to give you a sample of the numerous people enjoying the benefits of our work. We have provided before and after photos, to assist you in appreciating the benefits of professional orthodontic treatment.
What patients say

About Browne Orthodontics
Aoife
After having braces for 2 years when I was younger, noticing that my midline was off, getting braces again was a big deal for me. I was worried about having metal braces again. When I had my consultation with Michelle first, she was so optimistic about my options, and told me about invisalign and how it all worked. The braces go so unnoticed, no one ever knew I had braces until I told them I was wearing them! I felt so comfortable everyday in the invisalign. Michelle and her team at Browne Orthodontics have gone out of their way to help perfect my smile and I can't thank them enough!
Mrs Buttimer
Everyone was very friendly and helpful. All questions answered. Michelle was very thorough, appointments were never rushed. Atmosphere was very bright and cheerful. The surgery was spotlessly clean. Receptionists were very welcoming and caring. I would recommend Michelle and her team to anybody interested in orthodontic treatment. Sara and myself were very pleased with end result.
C O'Regan
When I first came to Dr Browne's clinic I did not imagine my teeth could be fixed so fast. I was hoping to wear a brace for maybe 1 year but when I was told my teeth could be fixed in 10 weeks I really could not believe it. The staff were lovely and efficient. The phone call the day before to remind me of my appointment is a great idea. I had a great experience here. It was definitely the best money I have spent. I can't stop smiling!!!